MAUC is launching a housing project, the MAUC Housing Center that will initially start on San Antonio's Westside. MAUC will begin the project on the Westside and then expand to MAUC's services areas in San Antonio. The MAUC Housing Center will be a laboratory for addressing housing-related needs and opportunities and can serve as a model for the implementation of new, more equitable housing investment strategies. The MAUC Community Housing Center will educate, empower and link clients to community partners that will increase economic development opportunities, enhance financial empowerment and wealth building for low to moderate income families.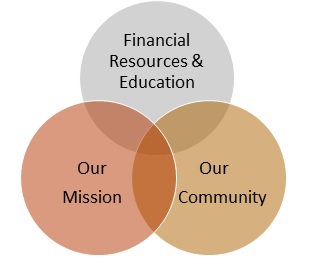 Goals of the MAUC Community Housing Center:
Housing is a foundational issue for long-term goals such as increasing economic mobility for families in San Antonio to achieve neighborhood-scale revitalization. The MAUC Housing Center Pilot seeks to measurably strengthen the San Antonio housing market in the following ways:
• Connect low and moderate-income residents to housing resources appropriate to their needs and opportunities.
• Leverage greater investment in housing on San Antonio's Westside, including a mix of homeownership and rental properties that respect the cultural and historical assets of the Westside.
• Protect vulnerable populations from predatory market activity and prevent involuntary displacement.